May News from Kevin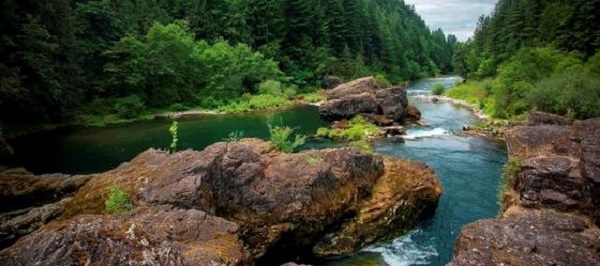 It appears that spring has finally arrived in the Mid-Willamette Valley! One of the most popular recreational spots, Detroit Lake is full and the snow pack will carry us through the summer with streams and lakes being fed.
Marion County's seasonal parks opened May 1 with Salmon Falls and North Fork parks to follow on June  first. Marion County Parks and Public Works staff have been working through the off-season to prepare for the summer season, with special attention along the North Fork corridor. One item to be aware of is the new parking fee for North Fork corridor county parks.
The Little North Fork Santiam River and North Fork Road corridor have grown in popularity in recent years, resulting in overcrowding on most warm, sunny days. Additional river users bring increased motor vehicle accidents, river safety concerns, litter, habitat degradation, and trespassing onto private property. Marion County is responding with several changes and added amenities along North Fork Road designed to improve public safety, increase capacity, and enhance the public's recreational experience.
Marion County Public Works widened and improved roadside gravel turnouts in several popular locations to make it easier and safer for cars to park off the roadway. Visitors will also see new and expanded parking at North Fork Park and Salmon Falls Park.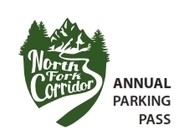 The county has instituted a $5 daily parking fee for all vehicles that park on the side of North Fork Road and in county parks accessed from North Fork Road. Parking fee stations along North Fork Road and in each park are now open. A $30 annual parking pass is also available, which allows unlimited daily parking for one vehicle along North Fork Road and in Marion County North Fork corridor parks. Annual passes can be purchased at any parking fee station or at Marion County Public Works, Building 1, 5155 Silverton Road NE, in Salem. For more information visit the Marion County Parks website or call 503.588.5036.
Weekly Board of Commission Meetings
Below are a few highlights from recent Marion County Board Sessions. The commissioners meet weekly to formally consider county business. Board Session information is posted on-line at www.co.marion.or.us/BOC. From here you can access the current agenda with supporting information, link to meeting videos, and view past agendas and meeting minutes. For more information, contact the Board of Commissioners Office at (503) 588-5212 or commissioners@co.marion.or.us. It is an honor to serve Commissioner Brentano as he chairs our weekly meetings, and please remember our meetings are open to the public and we have plenty of seating if you decide to attend in person.
Approved a license agreement with Salem Saturday Market to hold the Wednesday Public Market on the North Block of Courthouse Square from May through September 2017.
Approved a Business Development Grant awarding $50,000 in economic development funds to Gilgamesh Brewing located in Salem.
Approved a $30 annual parking pass for parking along North Fork Road and county parks accessed from North Fork Road.
Thank you for taking the time to read. I am always here to listen to your input and answer questions you may have.