Civics in Action – News from Commissioner Kevin Cameron
Saturday morning, February 18, the local PCP's (Precinct Committeeperson) of HD 18 went about the process of nominating three candidates for consideration of appointment to the seat vacated by Rep. Vic Gilliam. I had the honor to read a statement from Rep. Vic Gilliam to those gathered at the Nominating Convention. As a friend of Vic's, it was a bittersweet moment, but one that brought hope and inspiration to those participating in this very grass roots process of democracy. Here is what Rep. Gilliam had to say:
"Your role in this process choosing a Representative for House District 18 is very important. She or he will vote on many bills, discuss various issues and represent families and individuals in parts of Marion and Clackamas Counties.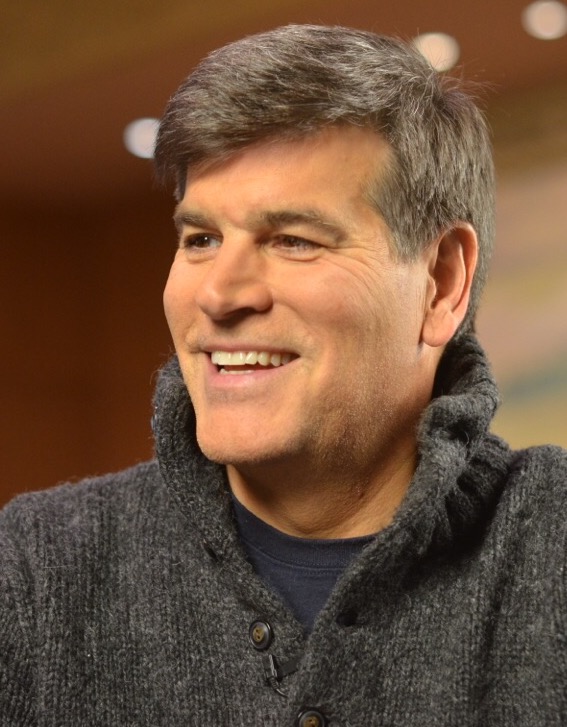 Here's 2 examples of leadership goals:
1. Wisdom to discern when government must protect our most vulnerable citizens… yet, prevent endless funding of programs that turn Oregonians into feeling entitled rather than enabled.
2. Courage to stand firm and regain control of sane budgeting and spending before a Tsunami Wave of PERS-debt wipes us out.
I've attempted to reach across the aisle from the "minority" on these issues and others. I can only claim victories in inches, not miles. I pray for greater success to our next representative from the outstanding slate of nominees we're fortunate to have before us.
Government matters. Our freedom, our economic and natural resources and our public safety – all matter. How we educate our children or treat our veterans and elders – matters.
Legislative service is an "honor" but it's more than formality. Assisting constituents going thru hardships caused even in part by government, or receiving their ideas for better legislation – is gratifying. I wish whomever we select – peace – as they enter the 2017 Session and remind them that compromising beliefs is far different than compromising on a bill for the good of families in every corner of Oregon.
Yet, we dare not lift government above individual rights or Almighty God.
"Jesus said ….You shall love the Lord your God with all your heart, with all your soul, and with all your mind. This is the 1st and great commandment. And the 2nd is like it: You shall love your neighbor as yourself. "
-Matthew 22: 37-39
We're facing steep budget and social challenges. But oh the opportunities for solutions when we work together with respect and grow in love for one another!
All colors, politically and otherwise should stand firm in what we believe but also engage others of different views by seeking understanding, seeking peace, operating in love and mercy. We must oppose poor ideas, but there is no room for assaulting people for their views. It should be safe to go to any public meeting. It should be safe to engage others in conversation, even passionate debate – and to do so without fear and with due respect.
It's not cowardly to call for "peace, love and understanding". A decent civil discourse is our God-given and Constitutional right – and – our duty.
I again offer these words of Paul an Apostle of Jesus:
"… God has called you to a free life. Just make sure that you don't use this freedom as an excuse to do whatever you want to do and destroy your freedom. Rather, use your freedom to serve one another in love; that's how freedom grows. For everything we know about God's Word is summed up in a single sentence: Love others as you love yourself. That's an act of true freedom. If your bite and ravage each other, watch out—in no time at all you will be annihilating each other, and where will your precious freedom be then? "
Galatians 5: 13-15
In my current health challenge that I gratefully face with your friendship and prayers; God is showing me involvement in government is important … but it's a small part of His incredible plan for blessing our lives when we seek Him and His WORD.
Jesus isn't just a "religion". He is the way, the truth and the life. I urge you to seek Jesus in scripture and with other believing Christians, even as He blesses you with freedom, family, friends, financial favor ..and faith in HIM."
Vic Gilliam
This replacement process will be completed on Wednesday, February 22 when these three candidates Glenn Holum, Jerome Rosa and Rick Lewis will be interviewed and the finalist appointed by the Commissioners of Clackamas and Marion Counties at a joint meeting at the Mt. Angle Fire District, 300 Monroe Street, Mt. Angel. The meeting begins at 1:30 PM If your schedule allows I encourage you to come and witness democracy in action.
** ** ** ** ** ** ** ** ** ** ** ** ** ** **
What exactly does it mean when a government declares a State of Emergency?
(as published in the Marion County Employee Newsletter)
This winter Governor Kate Brown declared a State of Emergency for all of Oregon due to severe weather conditions including ice and snow. On a smaller scale, the cities of Detroit and Idanha declared local emergencies.
In general, a State of Emergency is warranted when a situation overwhelms local resources. The emergency declaration allows agencies to respond quickly to immediate needs. During an emergency government entities can swiftly activate mutual aid agreements; deploy personnel, equipment, and supplies to neighboring jurisdictions; and suspend administrative rules, like purchasing, if needed.
During an emergency, the process is guided by a system referred to as the "ladder of assistance". The intent of this system is to address emergencies at the lowest level of government possible, maximize the use of mutual aid, and retain local control at all times. Cities seek assistance from other cities or the county, which in turn may request assistance from other counties or the state. If necessary, the state may request assistance from other states, or the federal government depending on the size and scope of the emergency. In January, Marion and Linn counties and the City of Salem provided support to the cities of Detroit and Idanha while Portland received assistance from the Oregon Department of Transportation and the City of Seattle.
In Marion County, guidelines and procedures for declaring an emergency are spelled out in the Emergency Management Ordinance (Chapter 2.35) and the Marion County Emergency Operations Plan. These documents cover appointment of an emergency management board designee, declaring an emergency when only one commissioner is available, succession of authority, acquiring resources, and more.
For more information, visit Marion County's Emergency Management web page at http://www.co.marion.or.us/PW/EmergencyManagement or the Oregon Office of Emergency Management. Please remember my door is always open and I welcome your thoughts, comments and concerns.
Kevin